Title, Place, ST
Month Day, Year
(click on each image to see a larger version -- approx 1024X768)
---
Testing my new Antenex Yagi.
(My first try at ATCS reception from my home in Reston)
First I mounted it to a section of antenna mast I had and took it and the radio upstairs to an available computer.

Holding the mast I turned on the radio (CSX BCP freq) and started the program.

I immediately got a packet echoed from WB Tower, then Satterwhite.

A few more beeps then Pepco.

KOOOOOOOOOOOOL!
I secured the mast to a chair with cable ties and left the setup running to go pickup my buddy in Alexandria.

Upon returning an hour and a half later I found indications (echoed, since I was listening to the BCP freq) from Point of Rocks and East Rocks in addition to the others mentioned.

The error rate was 10% and this included a few strays like Frederick Jct, Georgetown Jct, Wisner Street.

Hmmmm, not bad, me thinks.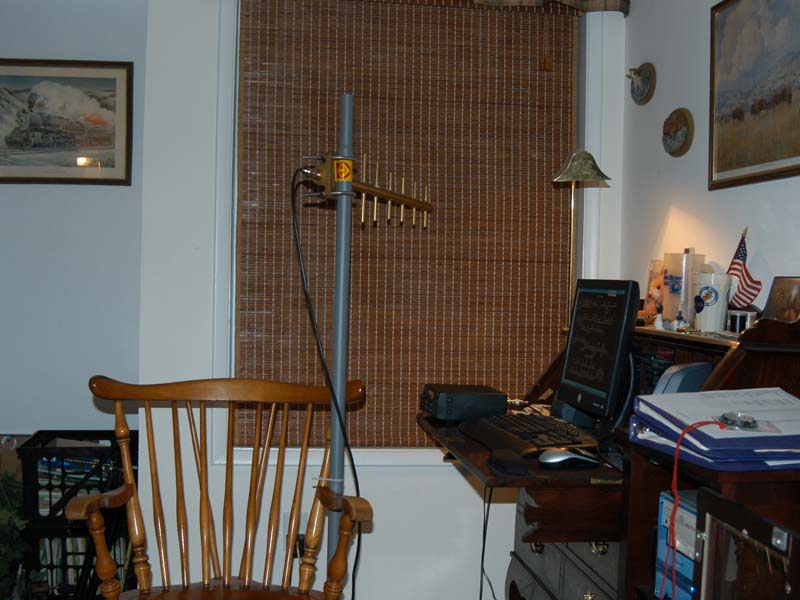 I then moved to the South side of the house to listen for NS signals.

I secured the mast this time in a Christmas tree stand I picked up at Lowes and turned it on again.

My luck was not nearly so good here due mainly to the way NS does ATCS.

On the BCP frequency I picked up echos of Daniels, Charlestown, and Audley but nada on the MCP side.

Left it on all night and again nothing.

If only NS did things like CSX I'd be happy.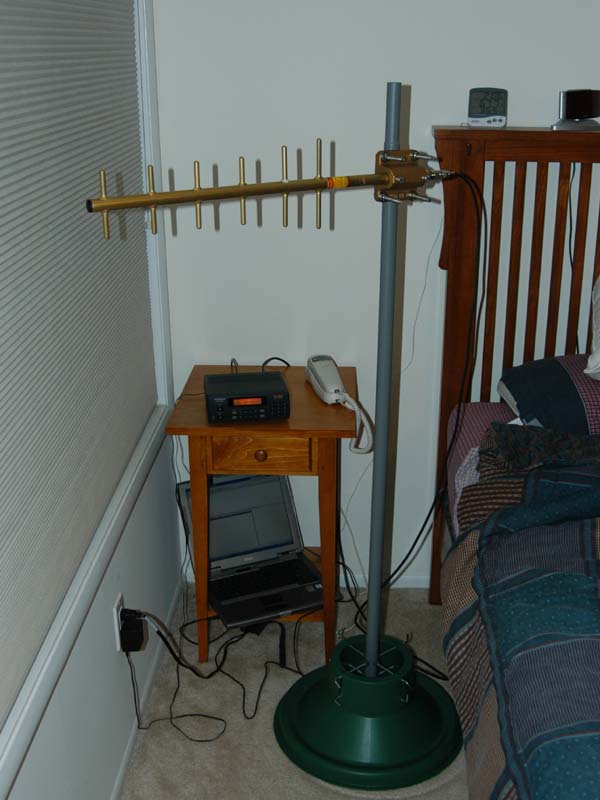 ---